Gift Your Wife a
Beautiful Kitchen

designed by

 Woody Uncle Sam!
Modular Kitchen – Within your Budget!
When We shift to our flat Kitchen is something which we want to setup first Because this is the place which fuels our home. Every body has his own Budget while setting up the Modular kitchen. We design Modular Kitchen keeping your finances in mind. We design and build best modular kitchen within your budget. Our design process is intentional and customized to your specific needs, your desired aesthetic, and the architectural integrity of your home.
 "There is no spectacle on earth more appealing than a beautiful woman in the act of cooking dinner for someone she loves"
You can choose from wide variety of Boiling Water Proof(BWP)/ Boiling Water Resistant Plywood, Marine Plywood as the primary material for your modular kitchen.

Kitchens designed by Woody Uncle Sam can last for years when attended with some basic care.
We make beautiful Modular Kitchens
Modular Kitchen is mainly divided in to two parts: – Floor cabinets and Wall Cabinets. Floor cabinets mainly include Kitchen trolleys and pull out shelves; And Wall cabinets mainly include: Crockery Units and Lofts.
"Woody Uncle Sam"! is the one stop solution to all your modular kitchen needs. We design and build beautiful modular kitchen at a very reasonable cost using Boling water proof and boiling water resistant grade plywood. We provide design options which utilizes maximum space of your kitchen with minimum to 'NO' wastage of space.
If you just have one Kitchen top we can help you build another one using Granite or Marble. We can help you with the internal accessories and assist you with buying chimneys.
Standard Material we use is: –
Boling Water proof /Boiling water resistant Grade plywood, Superior quality Laminate, Itched/designer glass.

Hettich Channels, Stainless steel – S-304, Superb finishing, Buffing and electro polishing.
Budget and Premium Modular Kitchen
When it comes to setting up his/her Kitchen every one has his own budget. Some may have a limited budget some may not. The only difference between the 'Budget' and 'Premium' Modular Kitchen is the Wood and Hardware that gets used while setting up the Kitchen. Below is the difference :-
Premium Kitchen :- When we opt for high end branded Kitchen then the Profile shutters and cabinets are made up branded hardware. Namely Hettich and Hafele. The hardware of these brands are very expensive and durable. It includes soft close and push to open channels. Shutters are made in factory and laminate is heat pressed. Shutters Include- Marine ply shutter, laminate shutter, acrylic door, glass shutter. Trolleys are Tandem boxes and are higher in cost.

Budget Kitchen :- The Wood and Hardware that gets used in Budget Kitchen belong to low cost brands and are not as expensive as the ones used in Premium Kitchen. Undoubtedly, quality remains good and  lasts just as long as any premium kitchen. The wood that gets used is BWP/BWR grade Gurjan wood and the Kitchen shutters are hand made.
Why Kitchen built by "Woody Uncle Sam"! is so reasonable?
We don't own a Fancy Showroom
Owning a Fancy air conditioned showroom gives an operational overhead. These costs are then passed on the customers.
We have no liablity
Since we don't own a showroom we don't have any rental Liability and we don't have to pay any sales executive. We save these additional costs which are usually passed on to the customers by showroom owner.
Kitchen trolleys are made in the factory
We get the Kitchen Trolleys made directly from the factory using finest machinery and no local - road side vendor is involved. It helps us cut the costs.
We procure Hardware from the manufacturer.
We have no dealer or third party or any shop owner involved. We procure Wood and Hardware directly from the manufacturer.
We provide Kitchen Remodeling services
Is your kitchen old and want to renovate it? Want to make an extra Kitchen Top? We can help you..
Woody Uncle Sam Will meet all your kitchen remodeling project needs right from start to end. Our design task includes architectural trim and ornamentation that strengthens the design statement of your kitchen.  
The kitchen is the busiest and most frequented place in a home.
Creating a lifestyle environment for yourself that you will enjoy for years is well worth the investment in good design.
Beautiful design options available: Get your beautiful Kitchen designed by Woody uncle Sam.
Woody Uncle Sam helps you design your customized kitchen based on your requirements and budget. We have the creativity and skill required to get your old kitchen to life by remodeling it.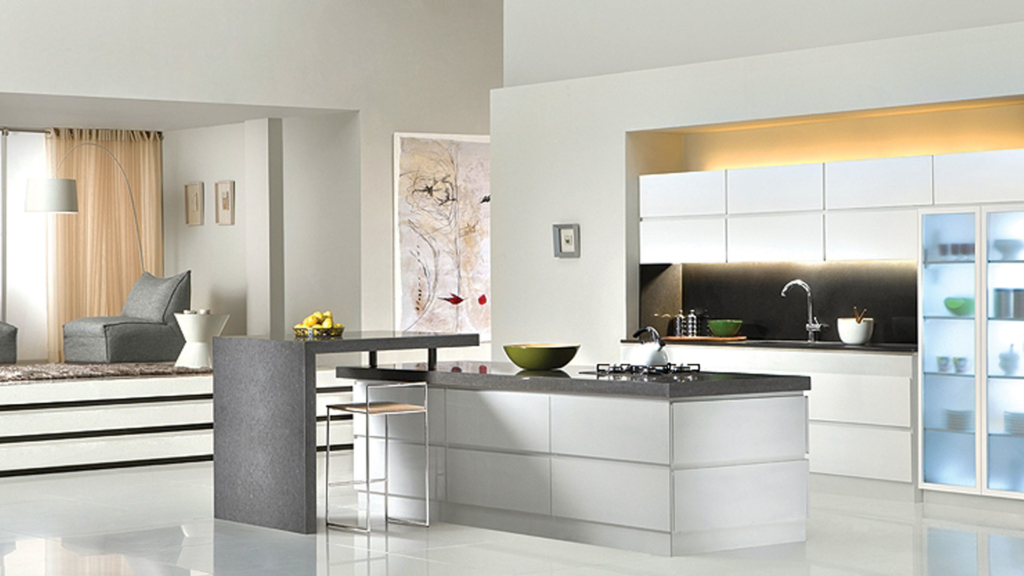 Our clients loved the kitchen designed by us.
Amazing Kitchen work done by Woody Uncle Sam! It seemed a bit tedious to us as the Kitchen had to be broken to make room for our new Kitchen but everything was taken care by Uncle Sam's team. Thank you so much for remodeling our Kitchen so beautifully. Highly recommended.
It was a surprise given to be by my Hubby when i went to my parents place for a month. I was surprised to know that the entire Kitchen Work was done in less than a month. I am very happy the way kitchen has been designed. Thank you so much Uncle Sam and his team.
I always wanted my Kitchen to be comfortable and look fabulous since I spend my maximum time in kitchen. I initially thought designing modular kitchen would be too costly. But I ever realized that my dream kitchen be designed at such reasonable rate.