As per your budget you can choose whether to go for Acrylic Finish OR Laminate Finish for your kitchen. Cost wise Acrylic Finish is a bit on the higher side as compared to Laminate Finish and is usually used in premium kitchens.
Woody Uncle Sam is the best interior designer and the manufacturer of Modular kitchens  in Pune and helps client build their premium and budget modular kitchens along with home interiors.
Keep on reading to know more about Acrylic Finish and Laminate Finish :-
Acrylic is the Polymethyl methacrylate material. It is commercially available as Crylux, Plexiglas, Lucite, etc
Aesthetics:-
If you wish your kitchen to be highly glossy then Acrylic is the best option.  High-gloss acrylic finishes are visually appealing, warm and welcoming.
Laminates are also available in high gloss option but they are not as glossy as Acrylic . If one is looking for mat finish for the kitchen then one can find it in laminates.
Color and Varieties:-
Acrylic finishes are available in a wide range of vibrant colors and they do not lose its sheen and hue for a long time.
The variety available in laminate finishes is higher and includes matt, glossy, ultra high gloss. Apart from colors, these are also available in various textures including wood.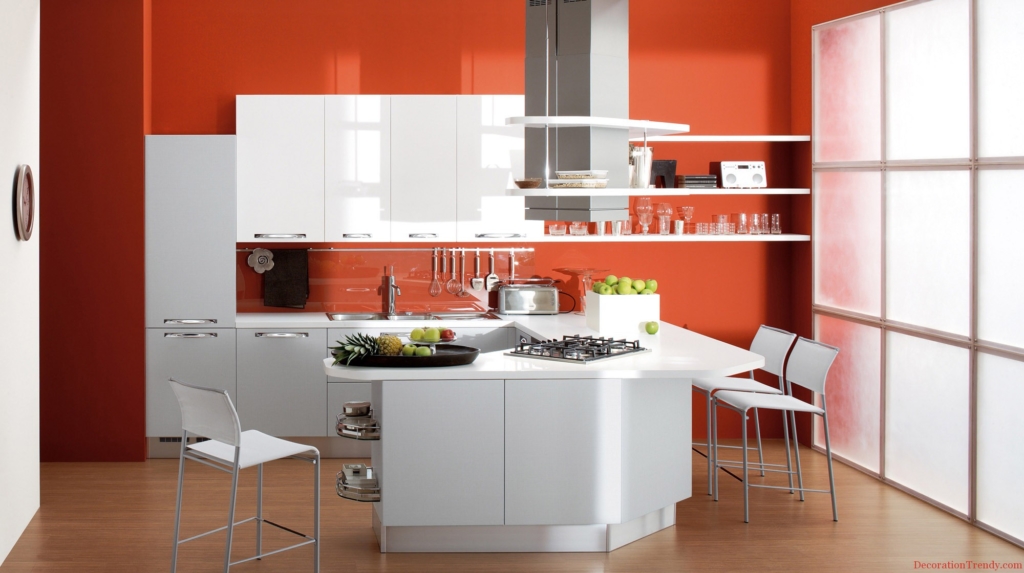 Maintenance and Durability:
Acrylic are scratch proof and don't de-laminate or fade away with time. But they need to be well maintained to get rid of finger prints and dust.
Laminates are more durable as compared to Acrylic and requires less maintenance as compared to Acrylic.
Cost:
Given their aesthetic appeal and easy to clean properties, acrylic finished cabinets are more expensive when compared to laminates.
Laminate finishes offer variety and durability at a significantly lower cost, making them ideal for those on a budget.
What's the best finish for your kitchen cabinets?
You can use combination of both Acrylic and Laminate finishes. Since most lighting tends to highlight the upper cabinets, use acrylic finishes on them for a glossy, attractive look. Laminate is a good choice for lower cabinets since they are likely to see more use as well as wear and tear.